Who are we
Here at TripleC ( Chinese Computer Community ), We incubate and help young ideas grow using the design principles and research methods we learned here at UCSD. I reformed the UI/UX Department and changed it into Product Design Department, aiming to build a more well-rounded design cycle and better experience for the student designers we recruited, designing not only the interface but also the whole idea behind a product that user experience. Currently, I lead teams of empathetic designers, conducting research-based product design for around 10 websites & apps & data science projects each quarter, practicing needfinding research, product competitor analysis, user research & iterative prototype testings, interface design etc.

We are indispensable part of TripleC's agile teams, collaborating with coders, PMs, datascientists to solve real-world problems. Also, PD prepares students with workshops and networking opportunities with industry and alumni, facilitating the design community in UCSD.

As TripleC motto goes, "Make it Happen". We ideate, build, test, repeat.
---
---
---
Demo Day
Demo day is TripleC's tradition every quarter at week10. We showcase our work and pitch ideas.
2019 Fall Demo Day - UIUX Department (part of us) @ Demo Day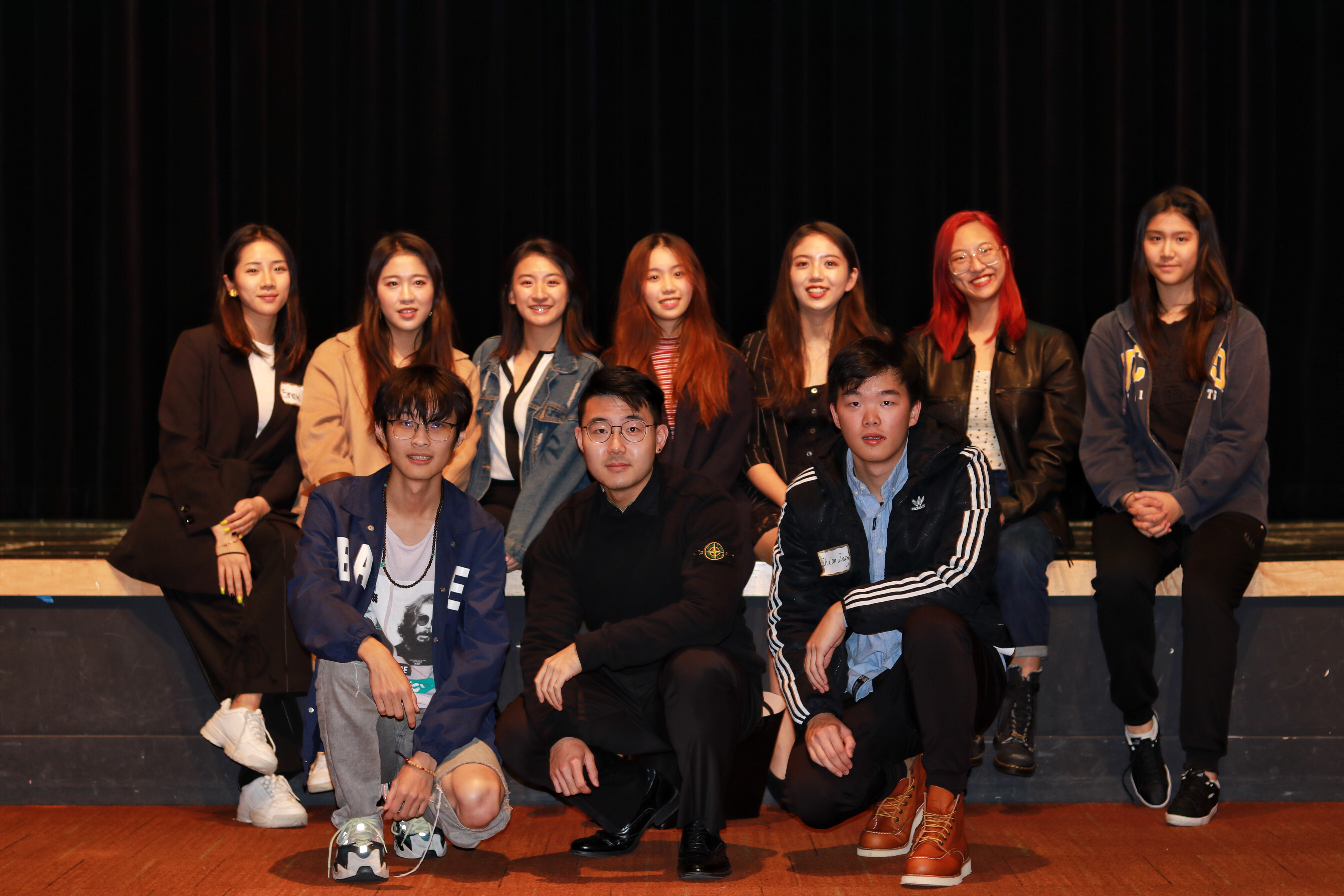 2019 Spring Demo Day - audience playing with interactive live demo at demo day project booth.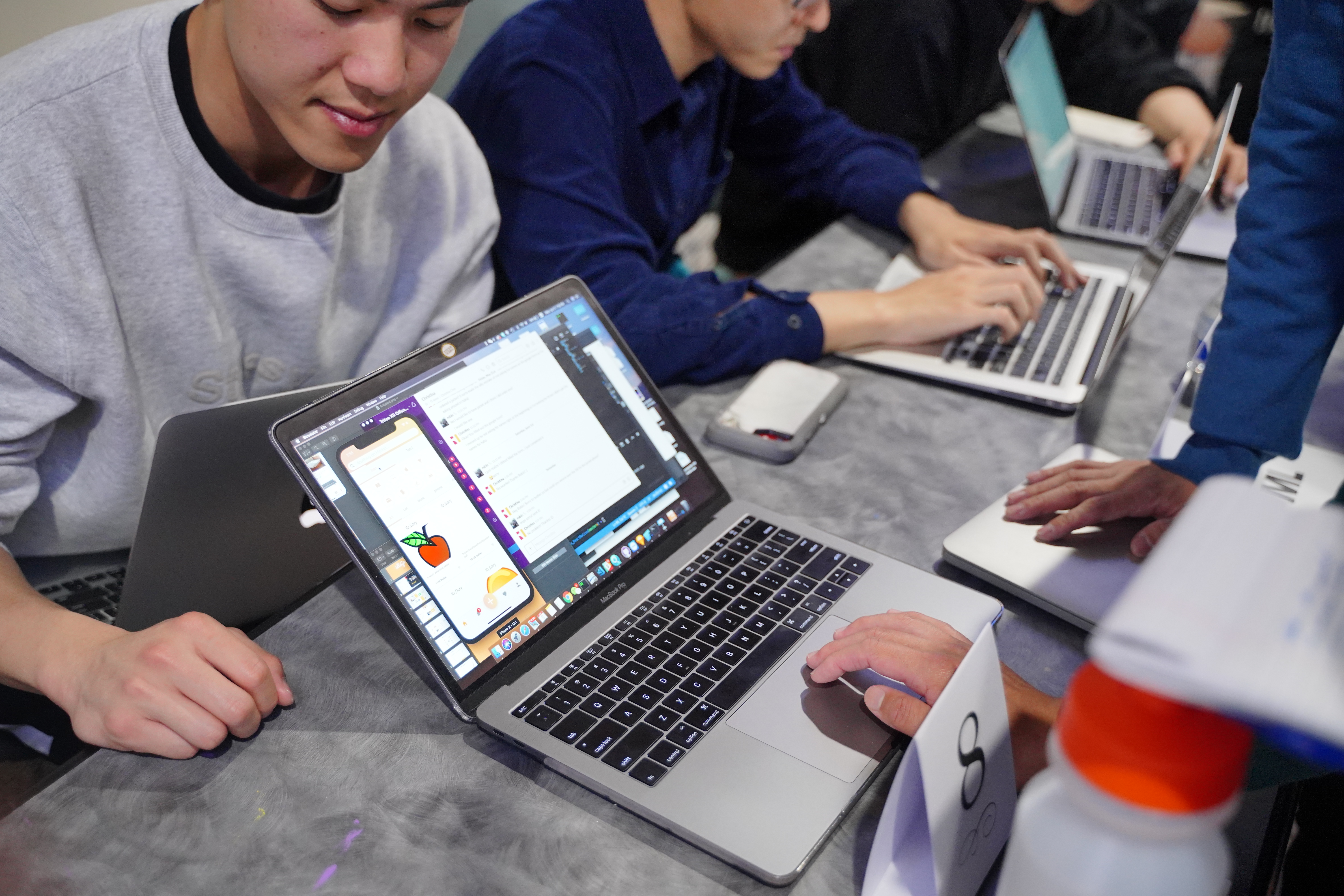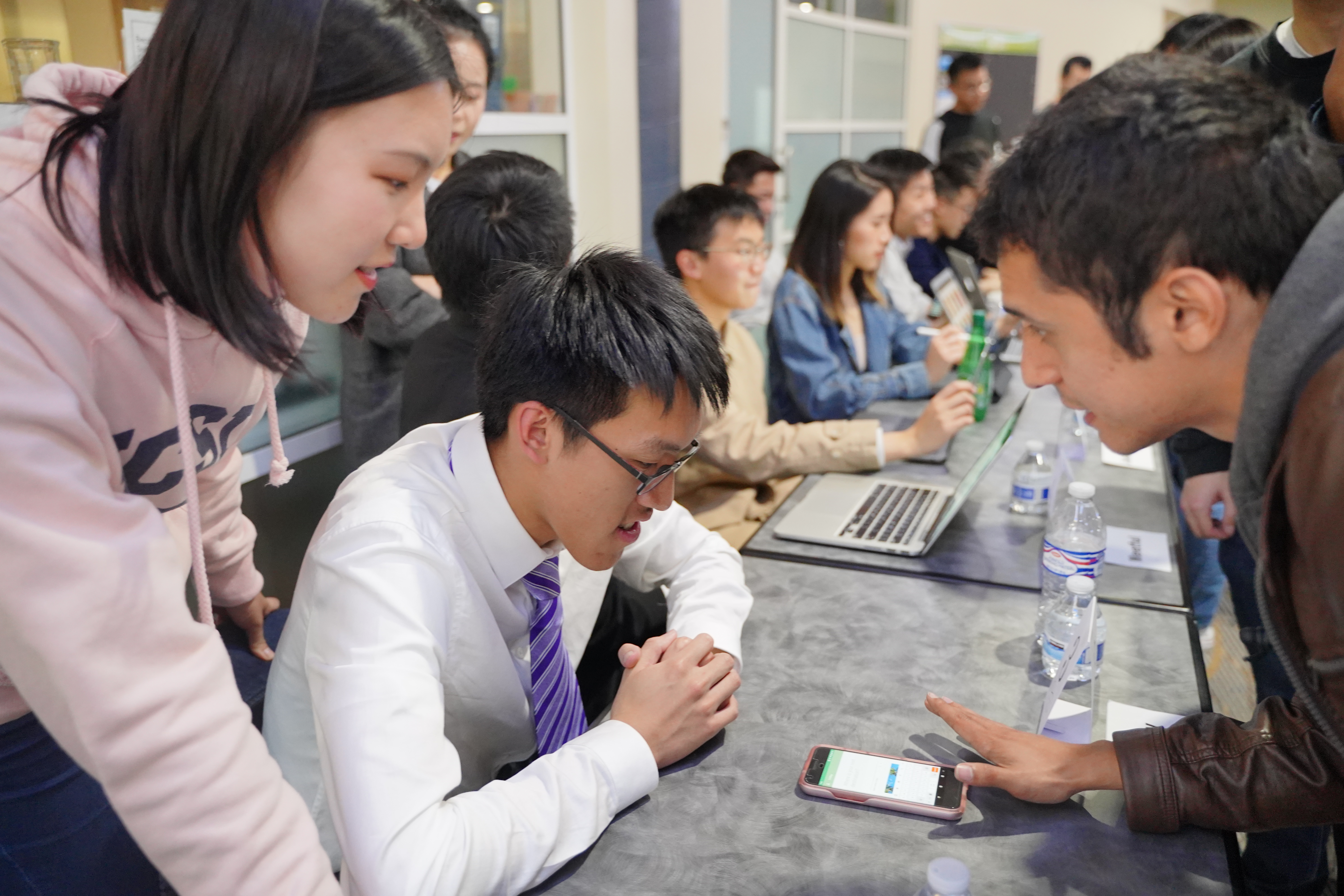 2019 Spring Demo Day guests making crique after each project did their 3min pitch.
From left to right, Alex Li from ServiewNow (UIUX), Xiayu from Apfolio (Senior Software Engineer), Thomas Powell (UCSD CSE Professor), Paul Cao(UCSD CSE Professor), Sicun Gao(UCSD CSE Professor)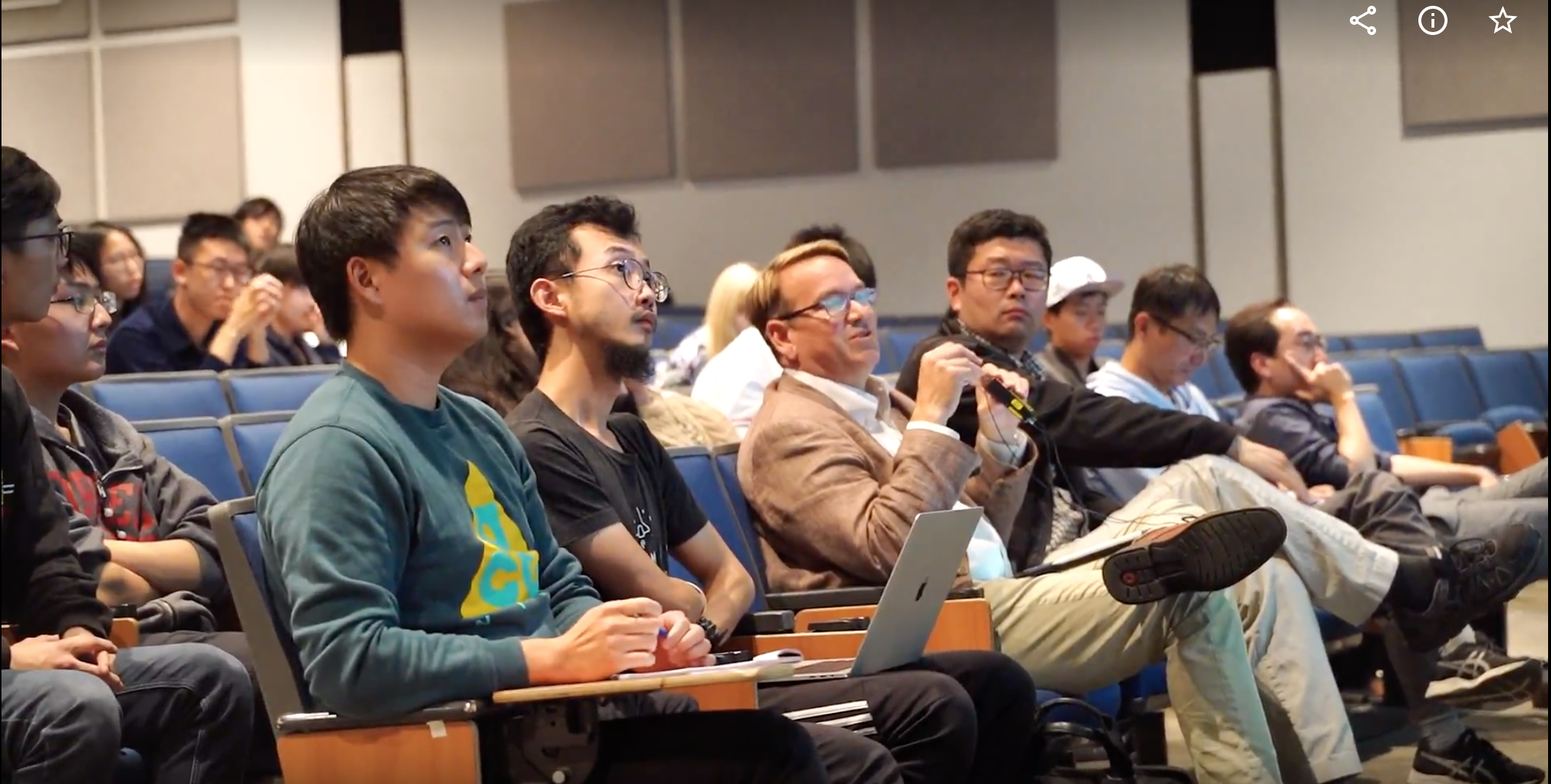 2020 Spring Demo Day guests listening to project pitch.
First picture below, from left to right, Xiayu from Apfolio (Senior Software Engineer), Zehua Huang from TuSimple (VP of engineering), Jun Ma from HungryUS, Aliza Carpio from Intuit (Principle Tech Evangelist).
Second picture below, Paul Cao from UCSD CSE Department.